Health care is an ever-changing industry. The fluctuation in technology alone can be hard enough to keep track of, but modern medical institutions also must deal with rapidly increasing costs and ever-shrinking resources. This is especially true of hospital pharmacies where tighter budgets can stretch staff thin and it can be difficult to optimize pharmacy staffing.
As such, institutions are looking for any way they can spend less and improve patient care. Many have decided that the best way to do this is to focus on the most value-added tasks in the hospital pharmacy and look for cost-effective solutions to the non-essential tasks — like outsourcing unit-dose repackaging. These kinds of services take a lot of the weight off already-overworked pharmacists and pharmacy technicians while also helping to improve patient care in the process.
More efficient opportunity cost
By far, one of the biggest expenditures in any industry is payroll. Employees are expensive, which is why it's imperative that their time at work is used efficiently.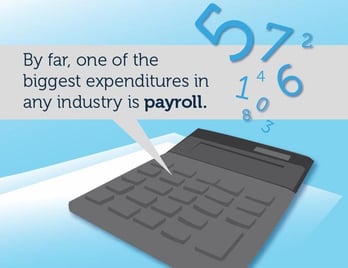 Repackaging medication takes time, which could easily be put into other tasks that could improve patient care. That's why working with a repackaging vendor can be a tremendous help in lowering costs. The amount spent on these services often pales in comparison with the cost of keeping the function in-house.
Increased patient safety
Another great benefit of outsourced repackaging services is that they help increase patient safety. A study from Johns Hopkins discovered that medical mistakes cause more than 250,000 deaths in the U.S. every year, making this category the third-leading cause of death in the country.
With outsourced repackaging, vendors have the time needed to get granular with their approach to safety. This attention to detail allows repackagers to perform multiple quality checks throughout the process, and create and standardize bar codes and labels for each institutional pharmacy. This helps minimize human error that could result in decreased patient safety.
For many institutional pharmacies, limited time and resources prevent pharmacy staff from having the proper time needed with each order. In fact, a study created by pharmacists at Houston Methodist Hospital and researchers from the University of Houston proves that overworked pharmacists are more likely to make mistakes that could decrease patient safety.
With an FDA-registered unit-dose packager — like Safecor Health — pharmacies have the reassurance that their medications are packaged with a facility that follows proper written operating procedures; cleaning validations; storage and handling guidelines; maintenance of complete records for each production lot; and the usage of only FDA-approved packaging materials.
Choosing the right vendor is essential
With so much money already going into health care spending — especially in the pharmacy — it's crucial that medical organizations find ways to reduce costs without interrupting patient care. Working with a repackaging vendor is a great way to achieve both your budgetary and patient safety goals. But making the choice of which company to work with should be done with care. It's important to find a unit-dose packager that strictly follows FDA, cGMP and manufacturer guidelines — like Safecor Health.
Contact us today to find out how much you could save by working with a highly experienced unit-dose packager.